Asphalt Shingle Roofing, House Siding & Seamless Gutters for Homes in Minneapolis, MN & Surrounding Communities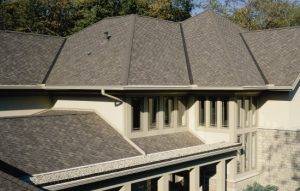 There are multiple home contractors offering house siding, gutters, and roofing systems in the Minneapolis, Minnesota, area, but many struggle to distinguish themselves, becoming just another name in the home improvement industry. By the time That One Construction Company is through with your home improvement project, we're confident that you'll forever remember "That One" and what we're all about. We are a local, family-owned and –operated company that has the resources to handle shingle roofing, home siding, and rain gutter installations for homes of all sizes, and we're dedicated to providing the enduring attention and product education that our customers deserve. We believe in offering our customers not only great products but also the personalized service that many of our competitors won't. With our team having more than 20 years of experience in the home improvement and storm damage repair industry, we have the knowledge and skills required to expertly serve you. And with our unwavering commitment to customer service, you can rest easy knowing that we'll do everything necessary to ensure your satisfaction.
To ensure we have a variety of high-quality products for homeowners in the Minneapolis, MN, area, we've aligned with some of the home improvement industry's most reputable manufacturers to deliver attractive, long-lasting, and low-maintenance house siding, roofing systems, and seamless gutters. We offer two different types of home siding – vinyl siding that is durable and virtually maintenance-free, and fiber cement siding, a durable and eco-friendly alternative to traditional wood siding. We perform roof replacements with asphalt shingle roofing, which due to its aesthetics and great value, is an excellent option for homeowners throughout Minnesota. We also install top-notch aluminum seamless gutters that will blend in exceptionally well with asphalt roofing as well as other roofing materials.
At That One Construction Company, we take the time to educate our customers on their options for new roofing, home siding, and rain gutters because we want them to understand the benefits of our products and to make informed decisions that will lead to long-lasting solutions. As part of our personalized approach, our owner is heavily involved in the home improvement process from beginning to end, and is always willing to speak to customers to answer any questions and provide professional guidance. Few other home contractors are willing to – or even able to – provide this level of service, making That One Construction Company the ideal choice among exterior home remodelers serving Minneapolis, MN, and the surrounding area.
Expert Roof Replacement, Siding Repair & Gutter Installation Provided in Minneapolis, MN & throughout the Surrounding Area
At That One Construction Company, we offer installation of our exceptional shingle roofing, vinyl and fiber cement siding, and aluminum rain gutter systems from experienced professionals. Whether you need a full roof replacement, siding repair, or new seamless gutters installed at your home in the Minneapolis, MN, area because of recent storm damage or simply to improve the aesthetics of your home's exterior, we can handle the job for you. Our reliable and experienced technicians have spent decades helping homeowners update their residences with outstanding products, and they are able to successfully complete projects in a timely manner while maintaining a meticulous approach throughout the job. And, with storm damage repairs, we can even facilitate all aspects of the claim's process in addition to performing the restoration, simplifying the project for our customers.
When your home needs new roofing, siding, or rain gutters, you don't just want any home contractor – you want That One Construction Company. Contact us today to learn more about the home improvements we offer in Minneapolis, MN, and throughout the surrounding area.